June 10th, 2018
[ad_1]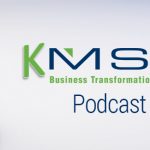 David Lee interviews Mark Dorsett who runs the Global Affiliate Network for Prosci®, the leader in Global Change Management Training and partner to the MSS Business Transformation Institute.
Mark and David discuss the rise in demand for the change management discipline, how it is applied effectively, the importance of leadership, the ADKAR model for individual change, and how change management can very depending on the cultures of different countries.
MSSBTI is a Prosci Affiliate and offers Prosci training and certification courses. See our list of course offerings.

[ad_2]
Source link